Everybody thought that after BBC's documentary about 'Sex For Grades' at Ghana's apex University, the University of Ghana there won't be any other scandal relating to this despicable act by some lectures on campus who seek to take advantage of female students in other to better their grades.
It seems this unacceptable act is far from been over, according to a post cited by Ghanaontheglobe.com a female student who has been alleged to be a student of the University of Ghana has shared how her lecturer had sex with her in other to better her grade.
The female student known as OJ recounted how her friend advised her to see his lecture to exchange sex for grade which was a normal act the lecturer was doing to most of the females. After following what the feedback from her friends, she later later tried it and succeeded by having sex with her lecture who gave the female student a good grade.
The trending post on twitter which was cited by Ghanaontheglobe.com saw the sharing how the male lecturer was able to transform her grade from E to A within a matter of days after she gave sex. This looks a bit worrying as most people are highly alarmed by such indiscipline act which has been alleged by the girl.
Below is her post;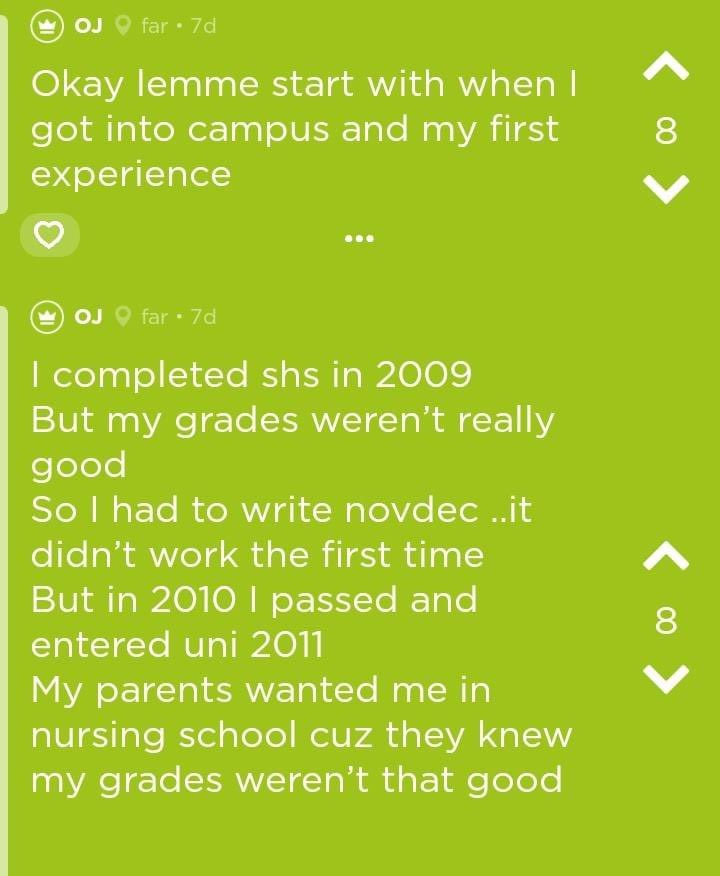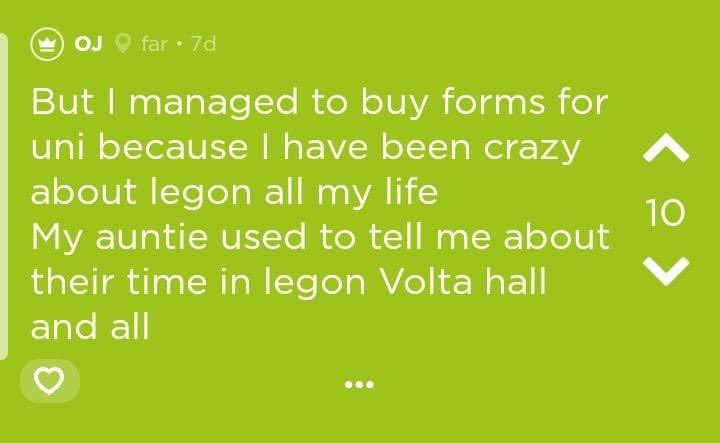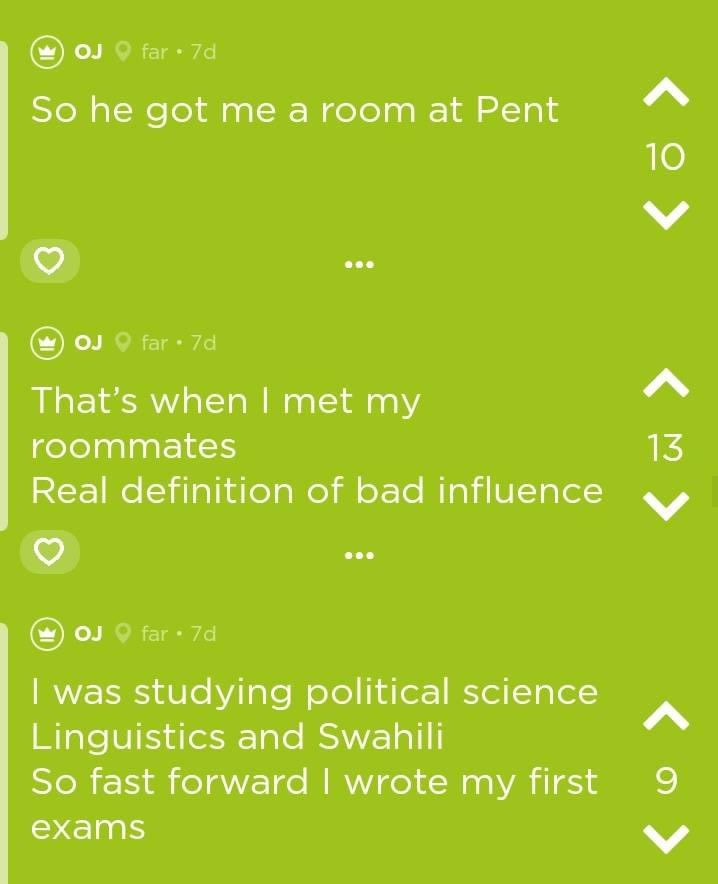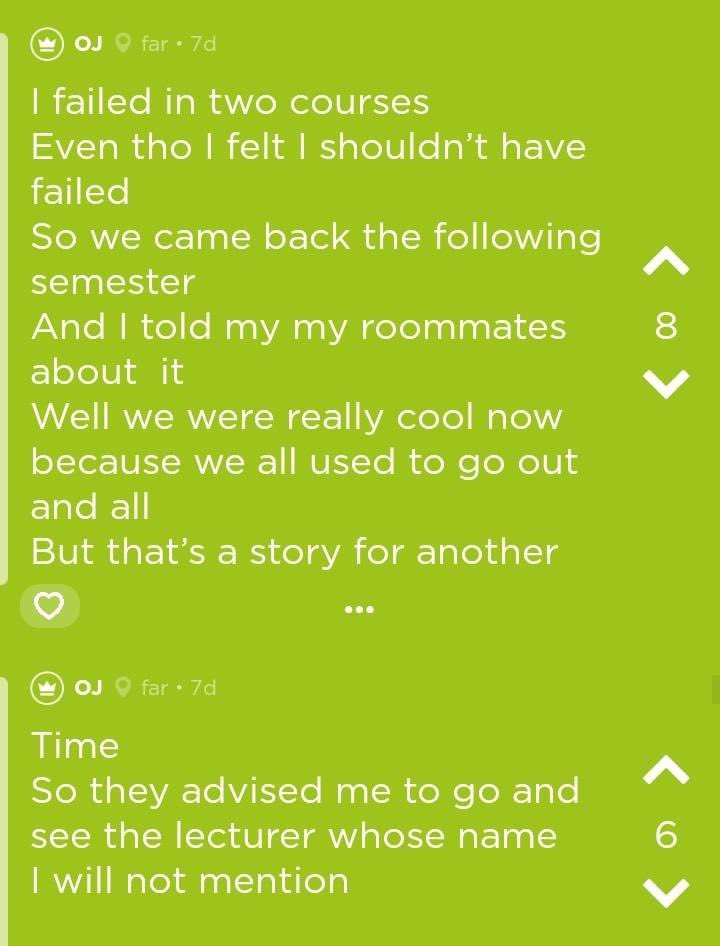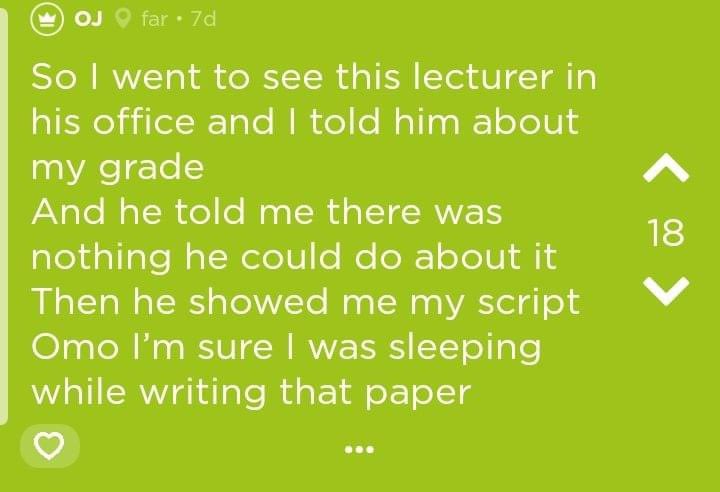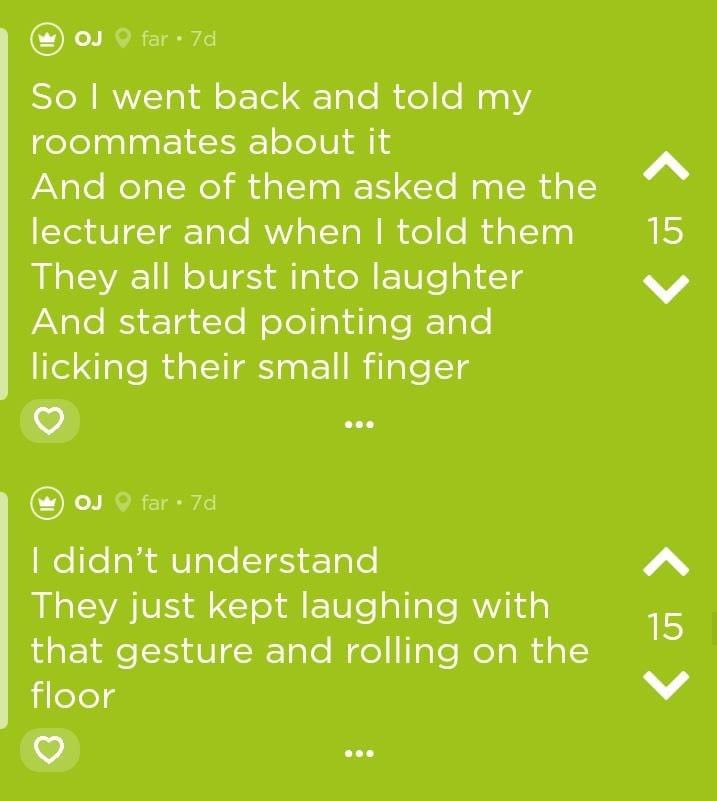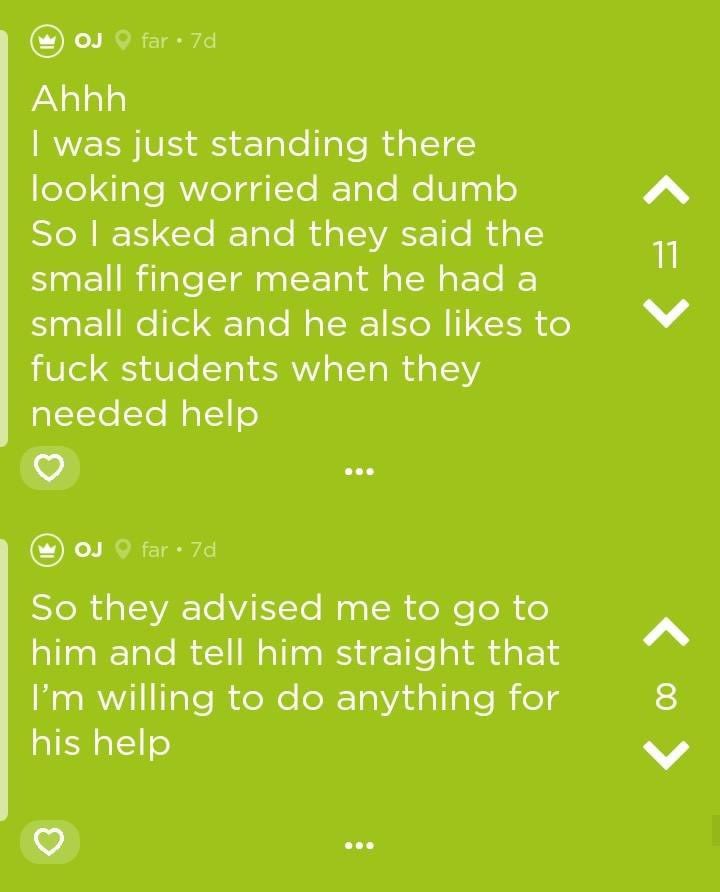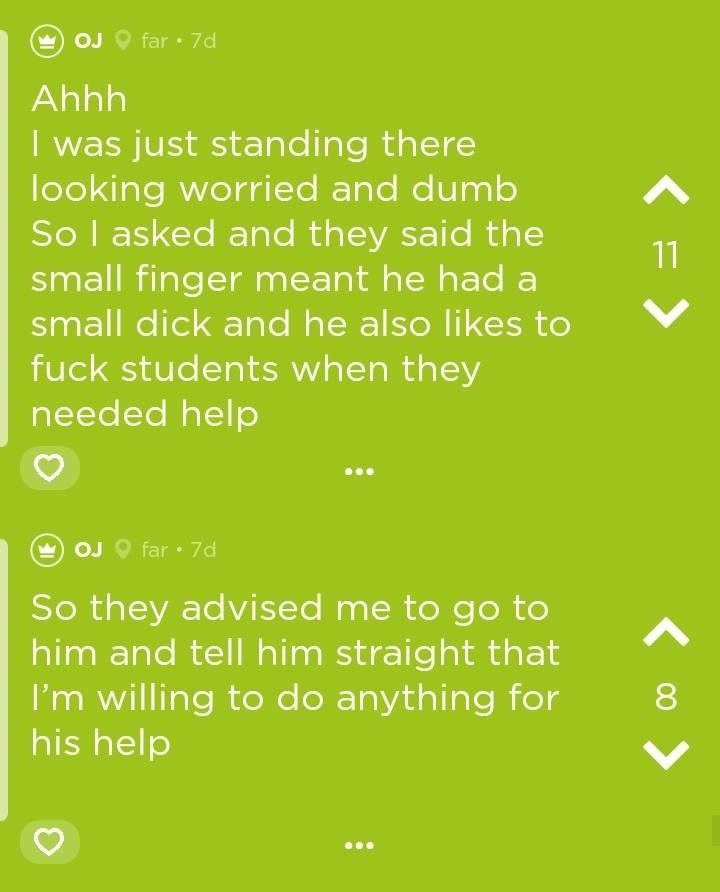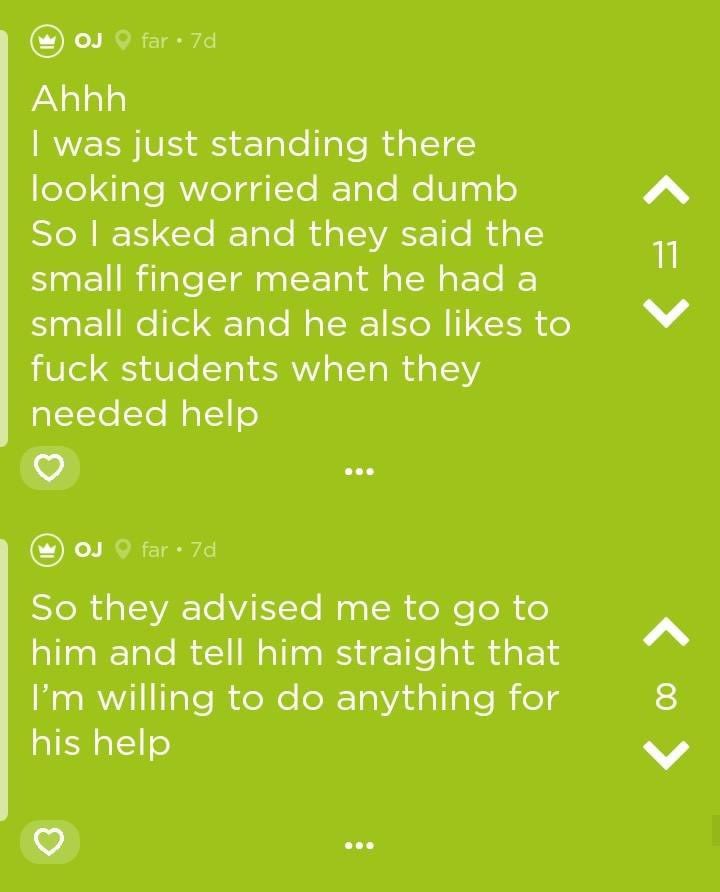 READ ALSO:
SHS female student arrested over an attempt to assassinate teacher, Check full detailsHawa Koomson defines
'Fish Farming' at Vetting, Social Media can't stop laughing
It's 'Stupidity' to spend $100 million on Cathedral and fly to America for treatment – Kwaw Kese to Akufo-Addo
MEET THE GHANAIAN MP WHO SELLS PALM OIL FOR LIVING AFTER 2020 ELECTION